The most important challenge that you face when moving from one place to another is finding the right moving service provider. The subsequent step is to decide who to choose and then make your mind up for the final decision depending on the service quality offered. You need to opt for a company that is ready to offer a safe and smooth house removals Auckland at a reasonable rate. You will see many apprehensions disappearing right in front of your eyes when you choose the perfect moving services provider who possesses the significant experience and the capability to handle the moving task successfully.
But, to ensure that you get the best services from Auckland movers, you must understand what type of services you need and have a clear idea of how much you are willing to spend. It is wise to raise several queries to your service provider to ensure that your move is done properly. It is also significant to get your doubts cleared in the beginning stage itself. You need to be familiar with their service terms and conditions and everything regarding the facilities offered by the company as well.
Ask Questions
You need to ask the house removals Auckland company the number of moves they handle each year. This will give you a clear picture of the competency of the company over the moving job. Ask more questions to know about their experience. Inquire if they are ready to offer suggestions from their previous satisfied customers. This will provide you with an idea about their service consistency. You cannot go around trusting every company personnel you meet to handle your belongings without getting to know about them. So, never hesitate to ask questions.
You need to also ask about the moving cost. They should be willing to visit your site and give you an estimate immediately after going through your possession and taking into account the traveling distance. It is always sensible to get moving quotes based on this criterion. It is vital to know the whole cost break-up to ensure that there are no hidden charges attached in the quote.
Furniture Move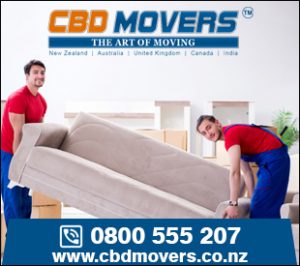 When it comes to moving furniture, you need to ensure that you are present during the move. You need to make a note of loose pieces or existing discolorations and scratches. You might think that you already know what it looks like, but you will be surprised when you are on your knees. Take some pictures of the furniture that you consider fragile or most precious. Let the furniture movers Auckland know that you have taken pictures of the furniture's present condition for both their and your safety.
Find out what approach do they follow when they handle precious furniture. The furniture movers Auckland should use furniture pads, moving blankets and furniture covers that offer better protection against any accidental slippage. Moving bands can also be utilized as well to hold blankets and covers in their position.
You need to hire the perfect Auckland movers such as CBD Movers™ New Zealand to make the most of their moving services at an affordable rate.