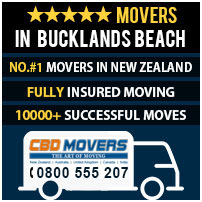 Moving bestows an overwhelming feeling. While it is exciting and welcoming for the numerous opportunities it offers, the stress and anxiety associated with packing and moving and pulling out a successful move makes it a tough and tricky chore. Countless issues are linked to a DIY move and therefore opting for well-reputed and established movers Bucklands Beach is the best way forward.
At CBD Movers NZ, we are certified removalists in Bucklands Beach. With a decade long stint, we are well-aware of the area and the nuances of the business. Our qualified staff and up-to-date removal gear helps us register moves that are accomplished in every aspect.
Widest Spectrum of Removalists Services Bucklands Beach
At CBD Movers NZ, we are reckoned for our widest range of removals services. Be it house removal, relocation of office set-ups or shifting furniture items; we are equipped and experienced to handle all. We move all sorts of items – small, heavy, glassware or antique and provide the best packing deals for all. Our proficiency in dismantling and reassembling furniture pieces makes us the best furniture removalists in Auckland. From basic loading and unloading jobs to comprehensive packing and moving jobs, we accommodate all requirements skillfully.
Our Moving Services Bucklands Beach include:
Tools, Trucks & Licenses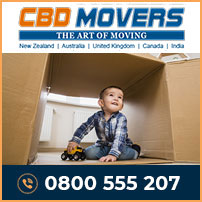 At CBD Movers NZ, we follow safe and apposite moving practices. We have a well-defined process and follow clear work practices. Our tools and removal gear is the latest and periodically overhauled for best results. We own a huge fleet of trucks with vehicles ranging from 3 tonne truck load to 8 tonne truck load. Each truck is outfitted with climate control technology which assures maximum protection during temperature variations. We are certified movers and hold all the necessary licenses and permits required for a legally compliable move.
Competitive and Affordable Rates
At CBD Movers NZ, we offer the cheapest services in the area without compromising on the quality of our services. We do not charge a depot fee and offer customized removal quotes that accommodate issues like outside coverage area and relocation from different floor levels.
Our transit insurance cover is comprehensive and reasonably priced. We are transparent and clear in our operations with no hidden extras.
Movers & Packers Services in Bucklands Beach, Auckland
Bucklands Beach is a small suburb in Auckland, New Zealand. 13 kilometers from the Auckland's CBD, the suburb enjoys a strategic location. Supporting all the necessary facilities and amenities required for comfortable work and living, the suburb houses a population of nearly 2,500 people.
At CBD Movers NZ, we offer the best-in-industry services to help people move to and from Bucklands Beach is the most comfortable and competent manner. Our removal services are safe, reputed and customized for the most affordable rates. Get in touch with us for superior services and removal deals.