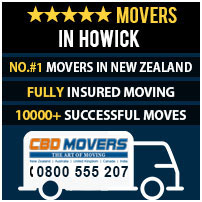 Relocation opens a plethora of opportunities. Growth, better prospects and numerous options to explore and expand; the new location is certainly exciting in every way. But a move is often tarnished by stress and anxiety caused due to ineffective planning and flawed execution. The lack of skill and competence to undertake a move is invariably the underlying cause. However, with expert help and support one can enjoy a memorable and successful relocation experience. At CBD Movers NZ, we are reckoned as top-rated movers Howick. By sheer hard work and perseverance we have created a niche for ourselves in the industry. We have comprehensive knowledge of the industry and hold proper licenses and certifications to undertake a safe and quick removal service.
Widest Spectrum of Moving Services in Howick
At CBD Movers NZ, we undertake a wide range of removal services. From basic loading and unloading of belongings to offering end-to-end services for packing, coding, loading and moving, we have the equipment and expertise for all. House removal, office shifting and furniture relocation; we offer unmatched services for each removal. We are proficient in packing and are professionally trained to dismantle and reassemble furniture and equipment. This makes us the finest furniture removalists Auckland.
Our Relocation Services Include:
Tools, Trucks & Licenses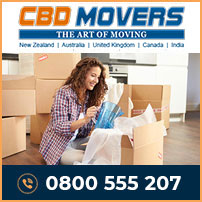 Removal trucks and tools are important for a safe and successful removal. From ramps, trolleys, superior packing materials to straps, we possess the latest and most advanced versions. We own the largest fleet of trucks. Our trucks are available in 3 tonne to 8 tonne truck load capacities. Each vehicle is equipped with climate control system which assures the safest and well-protected move against temperature variations. Our pan country presence and well-established network helps us to take up local and interstate moves. We hold all the necessary licenses and are registered movers in the area.
Competitive and Affordable Rates
At CBD Movers NZ, we charge the lowest and the cheapest rates for all moving services in howick. Our removal quotes are fully customized. We do not charge a depot fee and provide trained and qualified men at $30 per extra person. Our comprehensive transit insurance rates are also the lowest in the region. Our services are transparent and we have no hidden extras.
Movers & Packers Services – Howick, Auckland
Howick is the eastern suburb of Auckland and is often called East Auckland. An urbanized area, Howick offers perfect facilities for work and living. It also houses infrastructure for education and recreation.
At CBD Movers NZ, we offer our unmatched services and support to help people relocate their offices, homes and furniture to and from Howick with ease and comfort. Our services are safe, reliable and affordable. Get in touch with us for customized removal deals, services and affordable rates.