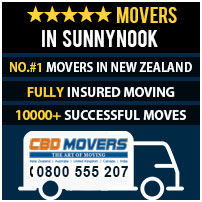 Moving to a new place is often marred by different feelings. Despite being backed by ideas of growth and prosperity, the job of packing and moving belongings leaves you stressed and strained. Losing valuables to inappropriate and inexperienced packing and moving also sends shivers down the spine. Thus, enlisting the services of professional removalists becomes important.
At CBD Movers NZ, we are the best removalists in Sunnynook. With a rich experience under our belt, we have extensive knowledge of the business and the area. This helps us offer services and solutions that are safe and effective in every manner.
Widest Spectrum of Services
At CBD Movers NZ, we undertake a vast range of removalists services. Being aware of the varied facets of the removal industry we offer services for house removal, office relocation, and furniture shifting. Our crew excels in packing, dismantling and reassembling furniture pieces and therefore is the best-in-trade. From taking up basic loading and unloading jobs to providing services for extensive end-to-end planning and shifting; we are equipped to handle all.
Our Removalists Services include:
House Removal
Office Relocation
Furniture Movers
Movers & Packers
Loading & Unloading
Tools, Trucks & Licenses
At CBD Movers NZ, we own the best state-of-the-art equipment. Both in terms of advancements and functionality, our tools and techniques are truly a class apart. Our trucks too are perfectly overhauled and regularly maintained. Each vehicle is befitted with a climate control system that helps move belongings without risk of damage from temperature variations. We have a well-established network and hold the mandatory licenses for an authentic and legally compliable move. We take every possible step to make your move happy and memorable one.
Competitive and Affordable Rates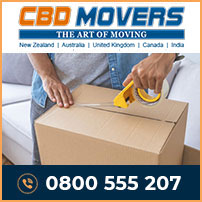 At CBD Movers NZ, we promise the cheapest removal rates without compromising on the quality of our movers services. We customize services as per need and therefore meet client budgets perfectly. The comprehensive transit insurance at affordable rates further makes the move safe and well protected. We have transparent operations with no hidden clauses.
Services of Packers and Movers in Sunnynook, Auckland
Sunnynook, a suburb in Auckland, New Zealand is a prominent metropolitan area. Featuring all the amenities and facilities required for comfortable work and stay, Sunnynook is home to nearly 7,000 people.
At CBD Movers NZ, we take pride in our removal services. We extend our services and support to help people move to and from Sunnynook with utmost competence. Our safe, reliable and affordable removal services make the move happy and hassle-free. Get in touch with us to know more about our removal deals.