People rely on hiring services from a moving company in Auckland so that all their fragile items like glass bottles, wall clocks, artworks, wine glasses, lampshades, plates, and mirrors shall be safely transported while moving to a newly rented or leased home space. If you are in a plan to move, then keep reading to understand the possible ways to pack fragile items and the best ways to find a renowned moving company as well.
Possible Ways To Safely Pack And Protect Fragile Items:
Before starting with the packing process, the home movers in Auckland must be at your home place and glance through all the belongings to determine the right kind of moving plan and materials needed to safely pack them in the first place. The following is a list of steps that must be timely taken forward by the moving agency in one way or another.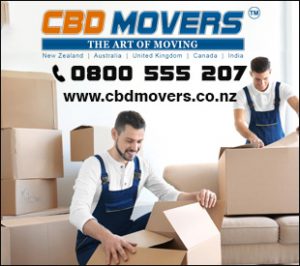 The box packing materials must be durable enough and rightly shaped to neatly stack glass items inside them. If at all the boxes are rightly partitioned in the interior, then wine glasses and plates can be easily packed and stacked.
The removalist team representing the Auckland moving company must wrap every other fragile item present in your home using bubble wrap type of packing material. The main job of the bubble wrap is to absorb the shock that tends to be created while moving the fragile items to-and-fro during the moving process. This way no kind of dent or damage shall occur at any instance to your precious belongings.
The empty spaces that can be found within the boxes must be either filled up with paper. This way, the fragile items shall never move out of its placed position amain the sand reme even after reaching your new home location in Auckland.
Finally, the box must be packed using duct tape multiple times to avoid opening them during the upcoming moving process.
A renowned moving company in Auckland shall name out the boxes that are packed with fragile items using a marker or a unique color code that can let their removal team to provide extra care and attention while loading and unloading them from the moving vehicle.
Tips On Finding Reliable Home Movers In Auckland:
With internet connectivity available all over Auckland, put it to the right use by searching for a reliable Auckland moving company from whom you can hire moving services. You need to make sure the moving company passes through the below-mentioned services and experience list in one way or another.
The Moving Company In Auckland Must
1. Be known for providing wallet-friendly removal services for years
2. Have a well-established website hosting all their unique removal services and testimonials that are written by their previous clients as well
3. Be proficient enough in customizing their moving services based upon your needs.
CBD Movers has an in-house team of removalists who are specialized in packing any type of fragile items, irrespective of its shape and size. Provided with an insurance policy, you can highly depend on hiring services from their removal team any part of the day.