Home
» Loading and Unloading Auckland
Are you considering a home improvement? Do you need to move furniture to a different room or into a storage pod? CBD Movers provides skilled loading and unloading services Auckland. Our experienced movers will arrive at your location with straps, dollies, tie-downs, and other equipment (if necessary) to assist with your on-site shift. You can save both time and money by using this hassle-free service.
CBD Movers has a team of moving experts who handle any item in the shipping process. This includes the loading and unloading of containers. We have more than a decade of experience with shipping containers, which allows us to have a more reliable service.
Our safe and convenient loading and unloading services are appropriate for: 
Bulk shipments
Standard shipments
Large-volume shipments
Instant Moving Quote
Call one of our helpful moving facilitators for a no-obligation reasonable rate estimate, more details, or to schedule a transfer. CBD Movers New Zealand offers competitive prices for quality house moving services. We operate on an hourly rate. For special circumstances such as a job outside the coverage area or floor level, we will be happy to give you a customized quote to meet your special requirements. Our team of experts is available to support you 24 hours a day, 7 days a week! Please  CALL US NOW at +0800 555 207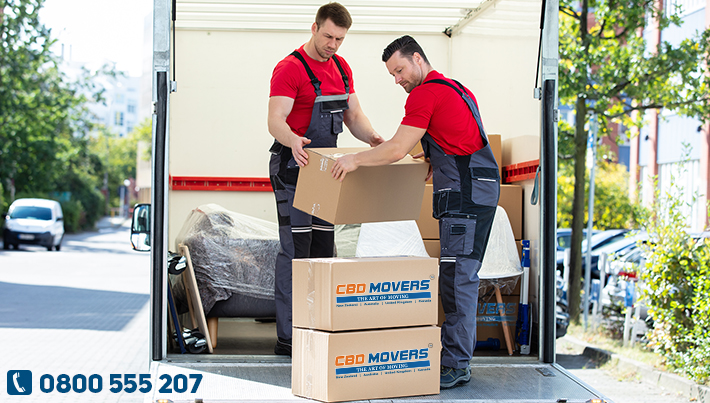 Why Choose CBD Movers' Loading and Unloading Services Auckland
When you hire CBD Movers to load and unload your containers, you will be charged reasonable rates, allowing you to create a personalised budget. Our experts are committed and self-motivated, and they complete tasks quickly and accurately.
Here's why customers trust our loading and unloading services in Auckland:
Reliable/Fast Container Loading and Unloading Services in Auckland:
Our team is trained to load and unload containers efficiently, securely, and professionally. We are experts at loading and unloading containers due to our extensive experience and expertise. We can also pick, pack, and move orders for you in secure packaging.
Packing your office is just the beginning, as you'll still need to load and unload materials on both sides of your move. Our packing and unpacking services can be combined with our loading and unloading services, or you can choose only the services you need. Loading and unloading is a breeze with our modern moving truck and equipment.
It's much easier to work with experts, and our experience has given us the expertise we need to make your next move a success. We will help you reduce the stress and risk of your employees being injured when loading or unloading heavy machinery or furniture, whether you're unloading new furniture or packing a large number of boxes. In short, you can trust our experts for loading and unloading services, along with a smooth move to any location in New Zealand.
Boxes Delivered to Your Door
We can deliver boxes in all types, sizes, and purposes right to your door. Packing doesn't have to be a burden when you collaborate with the professionals at CBD Movers NZ. Since estimating how many boxes you'll need for your transfer can be challenging, we have a convenient pick-up service for all of your unused boxes once you've finished packing.
Fast, Reliable, Cost-Effective:
We understand how valuable your time is to you. The container loading and unloading will be completed quickly and reliably by our experienced and professionally trained team members.
You can rely on us to provide a fast and reliable loading/unloading service. We provide you the necessary staff, including an authorised certified individual, expert crew, and forklift drivers.  We handle a wide range of inventory, including fast-moving consumer products, furniture, electronic goods, glassware, and much more.
We provide quality services to various homeowners and business owners in Auckland at highly competitive rates. Most of our loading/unloading jobs done at per fixed price, giving you greater control and cost certainty. Hence, you get a high value for quality service.
Efficiency Offered By Well-Trained Staff
When you're dealing with a large number of goods that need to be loaded or unloaded, efficiency is the key. Our team is exceptionally well-trained in how to collaborate with homeowners and business owners while providing them rapid and efficient moves. This allows us to complete your loading or unloading project on schedule and budget, without charging you for unnecessary costs.
Reasons to Hire Our Loading and Unloading Services in Auckland
Here are some valid reasons to hire our experts for loading and unloading services in Auckland:
Our movers will assist you in finding qualified service providers with the necessary moving equipment.
Residential and commercial moving, furniture loading service, and unloading operations are customisable and need different equipment.
Expert equipment and tools for crating and packing, custom wooden crating, palletizing, shipping, etc. during the moving, loading, or unloading.
Automobiles and vessels must be loaded and unloaded with care.
Movers who are well-versed in making the most of the room in moving vehicles. Every inch of available space is used.
Your precious possessions will be carefully shrink-wrapped, packaged, and/or crated according to our company's and your personal strict requirements.
When you arrive at your destination, your things will be unloaded with the same care that was given to loading them.
Interstate Loading and Unloading Services Auckland
We all know that home furnishings or belongings contain a lot of small objects, but they also hold a lot of significance, feelings, and memories, and that new item may not always be able to replace the old ones. Packing the products carefully isn't enough to ensure a smooth loading and unloading operation. For successful furniture loading services and unloading operations, the items must be held carefully. We are Interstate removalists Auckland, and we have a large number of experienced specialist staff to assist with the loading and unloading of your belongings.
All of your belongings will be packed with high-quality packing materials, boards, and covers. For the loading phase, use the most up-to-date equipment such as furniture moving mats, dollies, carts, and ramps. We try our best to securely pack your possessions and deliver them safely to a new location.  You don't have to do any heavy lifting because our movers do it for you. We've been prepared to pack your home and office meticulously and professionally.
We carefully load your belongings and begin the moving process once they have been efficiently packed. You can relax knowing that our licensed movers will handle your belongings as though they were their own and that you will receive the service that you deserve for your money.
For aid with last-mile delivery, logistics, and moving, CBD Movers connects you with vetted delivery pros on request. If you need anything shipped or transported, we can handle different requirements – from small packages to pallets of freight. In less than an hour, our virtual fleet of trucks, vans, and cars will be ready to assist you. You can also arrange ahead of time if you're a planner. Before you place an order on our website, get a free estimate.
To book your move with CBD Movers NZ call us at +CALL US 0800 555 207.
FAQ's
Can the CBD Movers delivery professional assist me in loading and unloading services Auckland into their vehicle?
Yes, your CBD Movers representative will help you load and unload. If you're transporting a big or bulky object, such as a couch or sofa, we recommend hiring two delivery professionals. You would be called to assist if an object is too heavy for one professional to safely carry on their own and you did not employ a second professional. Using your own muscles to assist with the transfer is a perfect way to save money. Your project could need to be postponed or rescheduled if you are unable to assist.
Is it possible to rent moving blankets rather than purchase them?
Yes, some professional moving companies do offer moving blanket rentals in Auckland. You can consult your moving, loading/unloading company directly for any rental service.
When it comes to loading my container, who do CBD Movers use?
CBD Movers use state-of-art technology and advanced equipment for loading/unloading services. Such professional companies also provide labor that's subjected to a rigorous screening process for approving them with outstanding ratings. For more information and detail, consult the professionals directly.
Is it enough to pack my belongings in a box?
All products should be wrapped, padded, or put in a package, according to our recommendations. Wrapping, lining, and boxing your belongings will make loading them easier and provide an extra layer of security during transit and storage. For more information, consult your professional movers at CBD Movers.
How do you know if things are normal or inappropriate during loading/unloading?
In case a claim needs to be filed, all reasons for damage can be determined by an individual licensed claims adjuster. This determination can be made in the absence of a particular event that may have caused any damage or mishandling of a package or container.
How do I find out about all local regulations in my area?
During the booking process, CBD Movers will remind you of any local regulations that we are aware of. To be secure, many consumers contact their local community for information about any regulations that might occur. The majority of our customers don't have to think about neighborhood restrictions because our containers are widely used across the country and other parts of the world.
What kinds of tools and equipment do skilled movers have?
The professional movers use different types of equipment and tools, like Straps for Hoisting, Appliance Dolly, Pallet Jack, Ramps, Piano Board, Two-Wheel Dolly, Tool Kit, Crates, Four-Wheel Dolly, Bins, etc.