Home
» House Movers Auckland
Best And Reliable House Removals Auckland
Forget all your struggles and pains on the house moving day with CBD Movers. Being one of the top house moving companies in Auckland, New Zealand, we understand your stress and concerns on the day of the move. Our expert house movers Auckland team has been helping and moving families to a new location. We work with the best resources and talent to make your moving day enjoyable and pleasant.
We are rated as the fastest, and affordable house removalists Auckland. With more than 15 years of professional experience, we deliver a variety of professional house moving services, including wrapping and packing of delicate items and heavy furniture in the best quality packaging materials.
Get Free Quote Now!
Moving doesn't have to be stressful. Our house removal company has been founded on the principle of doing this better. With custom-tailored moving and storage solutions, we believe in providing a stress-free experience for our customers. Our services cover every aspect of relocation, so you can concentrate on the next chapter of your life while our house movers Auckland manage the difficult parts.
Our expert house removalists provide exceptional moving home services – no matter you're moving down the street, to another city, or the opposite end of New Zealand. We are your one-stop solution to cater to all moving requirements from the moment you plan about making the move.
Get in touch with our expert team now to get a free quote on house removals service.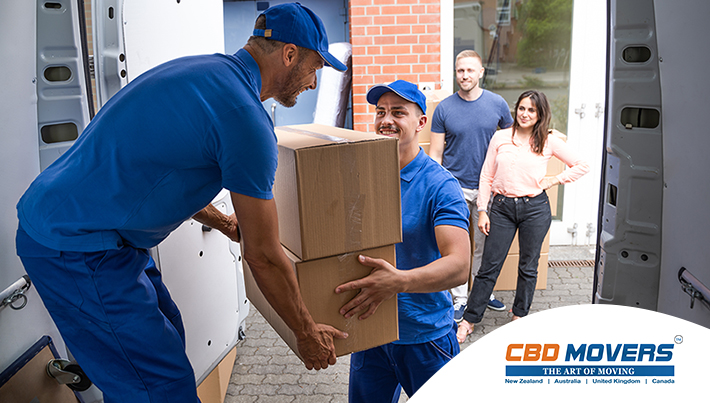 Reliable, Safe, and Trusted House Moving Company Auckland
We've created well-defined moving strategies and techniques to make your move as fast and painless as possible. We always ensure complete protection when transporting our customers' belongings, from the tiniest objects to the largest. So, don't stress about your relocation needs any longer; simply entrust your house removals to CBD Movers. We will prepare ahead of time and act quickly to shift all of your belongings in good condition before the move.
For effortless house removal Auckland, we offer: packing and moving of:
Household goods and furniture, such as cabinets, beds, tables, cabinets.
Glass and antique pieces.
Kitchen appliances and utensils.
Removal of a single room, apartment, or full house.
Piano and Pool table.
Reasons to Choose CBD Movers as Your House Removal Company
At CBD Movers, we make sure that all large and costly luggage is packed and moved under the supervision of our expert staff members. We are trusted by our clients for the given reasons:
We smoothly shift you into your new home: We are known to be a skilled local moving company with a professional team of movers who are well-trained to take care of your moving requirements rapidly, safely, and efficiently. So, you can sit back, relax, and let us take the stress out of moving day when you hire our services.
Moving day is a breeze with our experienced, well-trained team!: We select and train people who are dedicated to working hard and completing tasks while retaining the highest level of courtesy and basic morals. Our employees will handle your belongings with dignity and care, ensuring a smooth transfer.
We come with all supplies you need: CBD Movers can take care of your move easily, safely, carefully, and respectfully. We will provide all of the materials you'll need to pack your home the day before your moving day. We have everything you need, including boxes, tapes, stickers, and bubble wrap.
Simply fill out the online form or send us a call to order your supplies, and we'll deliver them right to your door!
Get Cost-Effective House Removal Company in Auckland
CBD Movers is one of the quickly growing house removals companies in the world, with offices in cities such as Auckland, New Zealand. With their experience of handling over 2000+ moves every year, they have the potential to become a well-known and trusted moving brand. We distinguish ourselves by providing the most cost-effective house removals services in Auckland to all of our customers. The firm is well-equipped with a diverse fleet of moving vehicles and trucks that use cutting-edge technology. Our friendly and well-trained team members are capable of handling the entire packing and moving operation. In and around Auckland, we provide personalised packing and moving services to meet the needs of home movers, office movers, and furniture movers.
CBD Movers New Zealand is constantly improving its market strategy and resources to fulfill the highest consumer expectations and stay ahead of the competition. For officially adaptable movements, we have all of the requisite permits and resilience. To complete a house removals job in Auckland with excellence and protection, we used to follow the most effective and planned operation.
CBD Movers New Zealand offers competitive prices for quality house moving services. We operate on an hourly rate. For special circumstances such as a job outside the coverage area or floor level, we will be happy to give you a customized quote to meet your special requirements.
So, feel free to hire the best and cheapest house movers Auckland and get absolutely safe and affordable moving services delivered right to your door.
FAQ's
Do house moving companies in New Zealand call back to discuss our moving requirements?
Yes, professional house moving companies in New Zealand call you back to assist you and provide all information related to your house move. From scheduling the move day to helping you decide which truck or van size is right for you, our expert packers and movers inform you about every moving requirement.
What are the advantages of hiring CBD Movers?
CBD Movers understands the value of our customers' belongings. We have the required vehicle carrier on hand to load your possessions carefully and transport them to your new residence. Furthermore, we are available 24/7 to help you assist in every sort of moving requirement. Hence, we have gained the reputation of the most trusted and reliable house removalists in Auckland.
Can you guide me on the right van size that I should get?
Well, it depends on how many items you want to load. Usually, you can hire our medium-size van for transporting belongings of two people. You also need to make a list of all your products to get a clear picture. It is best to consult our moving experts for assistance.
I'd like to move my sofa. Is your guy capable of packing it?
CBD house movers Auckland are skilled and experienced to handle the packing and moving of almost any household object, including a sofa. They can swiftly pack, disassemble, and load all the items with professionalism and precision.
Is it possible for me to make a change to the booking list?
Changes to the booking list, such as adding an object or changing the path, can be made by our experts, however, you need to get in touch with us before the final day of the move so that there's no last-minute confusion.
Do house movers provide insurance to the pool table?
Yes, indeed. All of your furniture is covered for transit and storage by our house movers. If you find any damage to your property while travelling or in storage, you can file a claim within 48 hours of your relocation.
Is it possible to save money on a house removal by bringing in family and friends?
When you need extra hands, family and friends will help. You can put someone to work carrying boxes to one part of the house if you know someone who wants to help. They can even clear sidewalks or driveways to make it easier for the movers. On the actual moving day, however, there are compelling reasons to assign the task to the experts. To begin with, professional CBD Movers' house removal team members are covered, so you will not be held responsible in the event of property damage or injury. Skilled movers are also charged on an hourly basis. You must keep other people out of the way if you want them to function efficiently.