Home
» Most Trusted and Cheap Removalists in Auckland
Every move is not as easy to get from point A to point B. Why? There are several pick-ups and drop-offs, various modes of transportation, cross-checks and paperwork at borders, etc. So, final destinations are not so easy to reach. To handle all such challenges, you need expert removalists from CBD Movers.
Our expert packers and movers NZ handles green logistics, reverse logistics, inventory management, warehousing, storage, different types of moving requirements. Our Auckland removals experts do their best to make everything work together securely, easily, and seamlessly.
Trust CBD Movers New Zealand, one of the fast-growing removal companies in Auckland, for different removals services. Being the professional and licensed removalists NZ, we have helped thousands of families and businesses relocate easily and safely.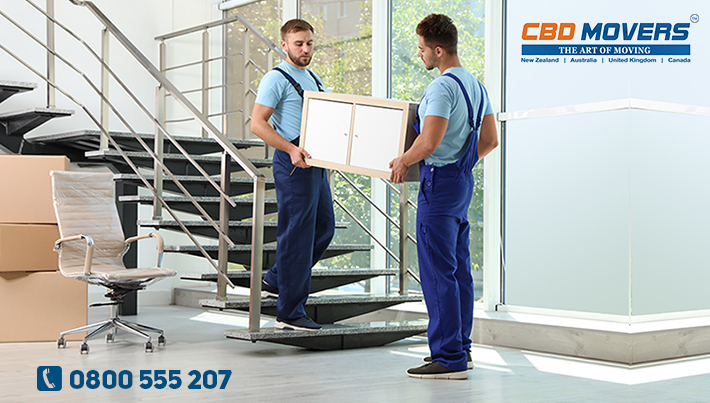 We work in and around New Zealand's major cities and states, offering various interstate and local removals services, including:
Office Relocation
2 Men And A Truck
Loading and Unloading
Packing and Unpacking
Customized Removalists Services in Auckland
We have enough experience to handle complicated and large moves to different places in and around New Zealand. That's why many customers trust our local and interstate relocation services in the country. Our experts in removals Auckland pay close attention to the smallest details to see that your relocation goes smoothly. Our systems are carefully built to keep you from being frustrated by the moving process, allowing you to enjoy your relocation in Auckland.
Here are a few ways we can assist you in personalising your relocation:
With our Packing and/or Unpacking Services, you get all the goods intact and in good condition.
With our state-of-art equipment and advanced technology, we provide smooth packing, loading, unloading, and moving services.
We have long-term and short-term storage options available.
We make an inventory list to carefully pack, move, and rearrange your possessions in the new location.
We take care of every little detail during the move, so that there's no trouble during the move
Local Removals Services in Auckland
Being the reliable and cost-effective removalists in Auckland, we hire the country's highly-skilled moving experts, like-minded network partners, and use modern fleets of well-equipped vehicles and trucks to make it easy for you to relocate goods and other valuables from one location to another. We use up-to-date techniques and efficient resources and tools to address all consumer needs while staying within budget.
We are always ready to assist you – no matter you want to handle your move as an individual customer or a corporate client who manages the relocation of your employees, offices, or clients. We will try our best to make moving day convenient and stress-free for you.
Leave your removals and relocations burden in the capable and secure hands of CBD Movers New Zealand, a reputable removals company in Auckland.
Contact our one-stop-shop for cost-effective moving solutions, and we'll be pleased to deliver to cater to your moving requirements.
CBD Movers New Zealand offers competitive prices for quality house moving services. We operate on an hourly rate. For special circumstances such as a job outside the coverage area or floor level, we will be happy to give you a customized quote to meet your special requirements.
Consult Us Today!
A move can hold a variety of unforeseen challenges, so it's critical to work with a professional moving company that can assist when needed.
This level of service is hard to come by, which is one of the many reasons CBD Movers is regarded as one of the best removalists in Auckland.
Choose CBD Movers if you are looking for reliable, cost-effective, and efficient removalists Auckland.  Contact us right now for a free quote.
FAQ's
What sets CBD movers apart from other removalist firms?
Before booking a move, the CBD Movers' team will ask a few questions about your move to decide the appropriate truck size based on your inventory and any specialty products (such as antiques, pool tables, or pianos) to try that only one trip is needed. In a nutshell, we know what we're talking about and how to make the move seamlessly.
How much time would it take to relocate me?
This is dependent on several factors, including the amount of time it takes to load, secure, and unload your belongings, the level of service you have, whether you are using a private lift or sharing one, how far the truck is located from the premises, environmental conditions, and the distance between the premises you are travelling from and to, as well as how well you have planned for the transfer. The more you prepare ahead of time, the less it will cost you. The promise we make is that we have a variety of services in addition to Auckland removals, and if we don't provide you with a quality relocation, we risk losing you and your references in other areas of our market. Integrity and referrals have helped us develop.
Do you have packing boxes and moving boxes?
At our offices, we keep moving boxes on hand, and we often include moving and packing boxes in the price of our removals. Of course, you can purchase house moving boxes from CBD Movers, and we can even send them to you. Our moving boxes are sturdy and made of high-quality materials. You can contact us for getting quotes for the packing boxes.
What kind of advance notice do you need?
Our local removals for house, office, and other commercial buildings can be scheduled 7-14 days before the anticipated move, or as per the availability. Please try to have provided us as much advance notice as possible. Do not book your removal until you are certain that everything related to the sale and purchase of your home is in order; otherwise, cancellation fees will apply, which can be costly.
What would the cost of removal companies in Auckland?
The cost of removal companies in Auckland depends on vehicle size, distance, access, and packing. To avoid any doubts, always try to get your property viewed; having a quote over the phone works, but it's not as accurate as a survey. We do not include estimates; only quotes are given. The best thing about our quotes is that we offer you precise estimates without any hidden fee.
In terms of pricing, how competitive are you in the market?
We are quite cost-effective. Given our many years of experience in the industry, we understand the need for tailored affordable prices. Due to this, many customers rely on our dependable and reliable removalist services in and around Auckland
How can you help me store my goods during the removal?
You can store your goods with us temporarily for short and long duration. However, it is best to consult our removal experts to confirm for how long you want to store your belongings in our warehouse.