Home
» Moving Company in Auckland
Experienced top-notch services by the best Auckland moving company.
Looking for an efficient and fast way to move to your house or office? CBD Movers is one of the best moving companies in Auckland that has assisted thousands of people in moving their homes or offices in the most cost-effective manner possible. We will help you with local and interstate moves while safely transporting your goods to the new destination. If you're moving to a new home or office and want to bring your current furniture and other belongings with you, our licenced movers can work quickly to relocate your things as quickly and efficiently as possible.
We are an Auckland moving company that has many happy customers whom we have moved from one place to another with ease. Our modern fleet of trucks is always ready and accessible for all new and old customers moving into their next adventure.
For many people, moving is exciting. It's the first step towards your next adventure in life. However, it becomes less exciting when you realise how much stuff you have and how you will move it. Moving homes can be overwhelming and one of life's most stressful events, so we're here among the best moving companies in Auckland to help you manage your relocation stress. Being a local Auckland moving company, we offer a full range of local and interstate moving services, including full-packing and unpacking services. No matter what your needs are, CBD Movers can provide a level of customer service and expertise unmatched by other Auckland moving companies to give you peace of mind.
As one of the leading moving companies in Auckland, we offer efficient and fast transportation of domestic and commercial goods, including furniture, antiques, appliances, and more. Your belongings will arrive safely at their destination on time and within budget thanks to our professional packing and shipping services. Our movers will also assist you in sorting out complex information and predicting dangers to reduce the chance of failure. You will find reputable and affordable residential and commercial movers with CBD Movers to get your household or office relocated quickly.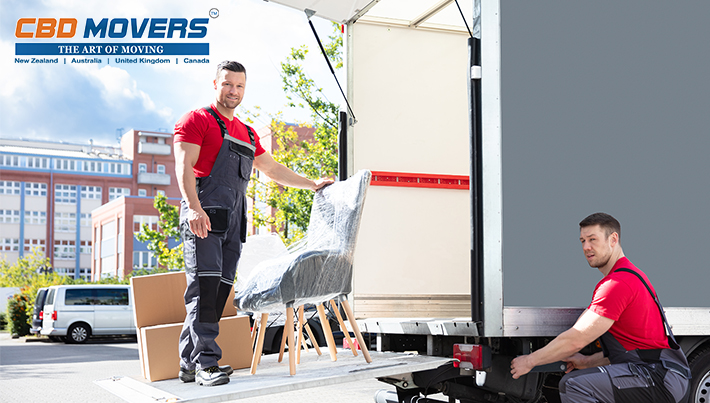 Get a Free Quote!
It's easier than you think to get started. To begin working with your expert residential or commercial moving team, request your free quote. The only information you'll need is the date and distance of your transfer, as well as the number of rooms you'll be moving into. We offer competitive prices for quality house and office moving services. We operate at an hourly rate. For special circumstances, such as a job outside the coverage area or floor level, we will be happy to give you a customised quote to meet your special requirements.
CBD Movers is a skilled Auckland moving company that has helped thousands of people into new homes, apartments, and units. Fortunately, we know that Auckland customers want honesty, speed, reliability, and care in moving their valuable possessions. All the items which you find unable to move yourself, we can make it possible along with the entire house. You can wave off stress when you know all your possessions are taken care of properly. If you need to move an entire enterprise, we have got the impeccable manpower, experience, and attention to detail to carry it out.
One of the most intimidating tasks required when moving home is the physical packaging of your items in boxes ready to be moved. It takes a great amount of your time and money while determining the safest way to pack and unpack your belongings. Our specially trained staff pack your possessions in just one day. If you are packing yourself, we can help you with delicate and precious items such as glassware, crockery, home décor, or electrical equipment.
Apart from that, among many moving companies in Auckland, we understand that your valuable furniture or pieces, such as your piano or pool table, have great sentimental and financial value.
Our removalists are experienced in handling all fragile and expensive items. This is why we take care of all your valuable belongings and relocation needs with precision and care.
Our Auckland Moving Company Meets a Variety of Requirements
Our moving company in Auckland is determined to fulfil the requirements of the clients for different moving needs, such as:
Moving your life from one home to another can be stressful and hard, but the CBD Movers' team is ready to work with you and your family to ensure that everything gets to where it's needed to be on time. From our basic to additional household services, we have good quality equipment and technology to get the job done right the first time.
Moving Over a Long Distance
Moving to a new home is difficult enough, but including a long distance in the equation makes it much more difficult. As one of the top moving companies in Auckland, we strive to go the extra mile and reach your new home no matter where you're moving to within the country.
You can expect a long-distance move to cost more than a local move. A long-distance move can be one of the most stressful tasks you'll face in your life. We are the most reliable Auckland moving companies, and we want to be a resource to help reduce the stress of a long-distance move, not add to it. CBD Movers is a moving company in Auckland that has highly experienced and skilled removalists to efficiently execute your long-distance movement.
Moving from one side of the country to another is no problem with CBD Movers, which has a vast moving network from east to west and vice versa. No matter where you like in New Zealand, we have got you covered to make your move quick and efficient.
We're very well acquainted with these challenges, and we've been assisting people in relocating to different countries as well. We are connected with an extensive network of international movers who can provide you with everything you need for an international move and take the stress off your shoulders during the transition. You can vouch for us to get you the best services for international moving companies in Auckland, which are fully committed to going the extra mile to complete your move the right way.
It can be difficult to transport your belongings to a new location while relocating from one state to another. CBD Movers, on the other hand, will take care of any issues that arise when moving your possessions across state lines to a new place. While it may appear like a big project to move interstate, it really can be simple. It's simple when hiring among the best moving companies in Auckland who know what they're doing. That's where CBD Movers is here to assist.
Beginning the quoting process, our interstate moving company in Auckland helps you gather all the information you require to make a cost-effective solution that works for you and your budget. For intercity relocation, we can easily move from Beach Haven to Kingsland, Newmarket to Parnell, and Mount Wellington to New Lynn. We can make you relocate to any suburb where the client needs to be relocated.
Corporate relocation is a completely different ballgame than relocating your home. We are ready to get your company up and running in its new location in time to keep things running smoothly. We use good quality equipment for fast and dependable moves on time.
A corporate office relocation presents unusual challenges because, unlike our personal lives, business does not take many breaks in our globally connected world. When you have large equipment, servers, phone systems, plus a myriad of small items, you need a moving company in Auckland that is professional and has vast experience. From dismantling all the intricate and absurdly shaped furniture items, packing them, and unloading, unpacking and setting up your equipment and furnishings in as little as one day.
Due to the extreme risk of damage, moving furniture from one place to another can be quite daunting. Fortunately, our moving company in Auckland can manage and move your different kinds of furniture pieces to any local or long-distance location. Both companies and individuals will be at peace knowing that their furniture will receive the best possible treatment and care during the move. Our furniture movers also have a moving checklist and other useful information to help you have a smooth and tension-free move. Our service is ideal for house or apartment transfers, dormitories, condominiums, and other similar situations.
We understand our customers also need the ability to store their belongings during the moving process. To meet these needs, we have a variety of versatile storage options. Whether you have an urgent requirement to store your whole house or office belongings during a long move or simply need a place to keep excess furniture and household items, our huge storage facilities can help. Whatever your choice, your possessions are securely protected and taken care of until you are in a position to have a final re-delivery made. While moving to Auckland, we make it as simple as possible for you to store your items according to your convenience.
We will accommodate your needs, whether you only need supplies for do-it-yourself packing or want us to do full-service packing.
Among the best Auckland moving companies, CBD Movers is here to assist in providing supplies and packing all household and business belongings. Even for speciality services such as the movement of sensitive records and compactus disassembly, we can tailor a package to suit your needs and provide a fixed price quote for all of your relocation needs.
Get in touch with our expert movers to make your move quick, fast, and convenient.
The Moving Company in Auckland You Can Count On
When it comes to getting your things moved – whether it's to a new home, office building, or even a new state – CBD Movers is a moving company dedicated to making your relocation as easy as possible.
With our industry knowledge and equipment, our skilled local removals team can protect and deliver your furniture to its final destination in pristine condition. CBD Movers has been rated as one of the most affordable moving companies in Auckland. We must make sure every client is aware of our removal process, prices, and expectations before we begin. Every move is different, and we will do our best to surprise you with how pleasant the moving process can be.
Before the first item is packed, our moving company's experienced team of experts will assist you in planning and organising your relocation to ensure that everything goes seamlessly and that the interruption to your daily life is kept to a minimum. You can rely on our team of experts to do different things — from disassembling furniture and packaging things to the more strenuous work of the actual moving process once the moving plan is in place. Whatever film you're working on, we'll try our best to meet it with excellence.
Why should you hire CBD Movers NZ?
Skilled moving companies, like CBD Movers, specialise in transporting your household goods and furniture within New Zealand. Your belongings will arrive safely at their destination on time and within budget thanks to professional packing and shipping services.
You will find reputable and affordable residential and commercial movers with CBD Movers to get your household or office relocated quickly. Here's why you can rely on our reliable moving services:
Fully Licenced: The professionals we work with are fully licenced to provide services in your state as well as across the country.Being the top moving company in Auckland, we have skilled professionals to get you there no matter how far your move takes you.
Insured: Get complete or released valuation insurance for your home/office move, in case of any damage.
Cost-effective: A personalised quote will assist you in determining the quality of service you need.
Tailored Experience:Professionals know how to come up with ideas that are tailored to your specific needs.
Experienced:Our experienced movers have the tools and know-how to safely transport your belongings.
Location We Serve in Auckland
FAQ's
In New Zealand, what areas do you cover?
We cover the whole of New Zealand with our vast network of movers and packers. Hence, we can offer you moving services virtually to any location in the country.
Is it possible for moving companies Auckland to have a pre-move consultation?
The professional moving companies Auckland will assist you in selecting the service delivery option that as per your needs, as well as clarify what to expect once you arrive at your new location and answer any questions you might have. Along with experts, you can plan and select your moving day.
Is there a relocation plan given by moving companies?
Yes, moving companies do provide you the necessary details about the relocation. A countdown for a smooth transfer is included in the relocation planner. From the moment you begin packing to the time your belongings are shipped to your new home, this information will assist you in planning your move step by step. Please also consult your moving company for any queries or concerns related to the relocation plan.
Does a moving company Auckland will pack my glass, china, and crystal?
Yes, a moving company Auckland can help you with packing glass, china, and crystal. They use high-quality bubble wrap and other safe packing materials to ensure that your delicate items are packed securely to get minimum to no damage during transportation. You can consult a professional moving company about the type of packing material they use to pack fragile items, like china, glass, and crystal.
What do I do with my flammable liquid gas cylinders?
Moving companies Auckland won't move flammable gas cylinders. So, you need to purge them in your car or vehicle separately. The flammable liquids, regardless of their containment, should not be submitted for removal by professional movers. This is because their insurance does not cover these things, so you'll have to make other plans.
What if our home does not settle at the scheduled time?
Moving companies Auckland have seen such situations all the time. So, they are often ready with a suitable strategy to tackle this situation. Please notice that there will be additional charges if there are delays due to circumstances outside our control, as we must pay salaries to the team who might be working on other projects. If at all possible, meet with the seller of your new home well in advance of the transfer so that everyone is on the same page and has realistic expectations.
What happens if it is raining when moving house?
On moving day, it's a good idea to be prepared for rain by doing the following:

Clean Towels to clean the furniture at the new address.
Waterproof clothing may be required.
Tarpaulins can be used by the movers to transport furniture from point A to point B.
Large plastic rolls or old blankets are needed to cover flooring and carpets.