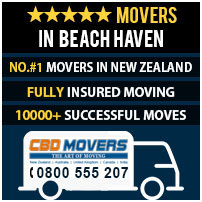 An end of lease, moving-in together, growth in business or downsizing; whatever be the reason of your move, it has always been a pesky task. The thought of wrapping up your belongings and packing them deftly to withstand a local or interstate move is enough to give a jittery feel. Thus, relying on the services of professional removalists becomes unquestionable.
At CBD Movers NZ, we are the best removalists in New Zealand. Well trained and courteous crew, state-of-the-art removal gear and finest fleet of trucks; we are reckoned for our competencies and execution skills. With us, you are sure to enjoy an easy and hassle-free move.
Widest Spectrum of Removalists Services
At CBD Movers NZ, we undertake a wide array of services. We are aware of the varied facets of the removal industry and understand the requirements of the clients clearly. Our customized services cater to the unique individual needs completely. From house removal to shifting offices and furniture; you can count on us for each. In addition to providing loading and unloading services, we also take up end-to-end jobs of packing and moving entire set-ups.
Tools, Trucks & Licenses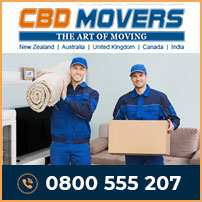 The latest removal gear, overhauled trucks and the licenses and authorizations to move are the heart and soul of any move. Thus, we constantly upgrade our tools and removal gear. Our trucks are befitted with the climate control system and are perfectly maintained to take up moves without breakdowns and delays. Holding the mandatory licenses and permits further strengthens our stance to take up moves without legal hassles. Our courteous and competent crew walks that extra mile to help register a memorable move.
Competitive and Affordable Rates
At CBD Movers NZ, we strive to provide quality services at the most competitive and affordable rates. Our customized service caters to the different needs of the customers and therefore meets the budget and requirements of every client. The comprehensive transit insurance further makes the move safe and well protected. Our operations are transparent with no hidden extras.
Movers & Packers Services in Beach Haven, Auckland
Beach Haven is a small suburb in Auckland, New Zealand. The suburb has witnessed a rapid growth over the years and has developed into an ideal place for young professionals. It offers perfect facilities and amenities for work and retreat. With a population of nearly 10,000 people; it is a place to move to.
At CBD Movers NZ, we take onto us to provide services and that make relocation to this beautiful suburb easy and hassle-free. Our services are safe, reliable and affordable. Get in touch with us to hire the best movers and packers company in New Zealand.