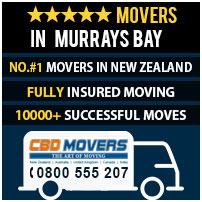 Moving to bigger, better places can change life in many ways. Murrays Bay is one such suburb in Auckland that will make your life comfortable and worthy in countless ways. But before you get ready to relocate to Murrays Bay, be prepared to face the challenges of moving. Packing and moving your belongings requires skill and competence and is best handled by expert removalists.
At CBD Movers NZ, we are certified movers in Murrays Bay. We have been in business for over a decade and have a complete understanding of the area and the nuances of the trade. Our qualified staff and up-to-date removal gear ensures that you enjoy the best removal at the most affordable rates.
Widest Spectrum of Removalists Services in Murrays Bay
At CBD Movers NZ, we undertake the widest range of removal services. From house removals to relocating office set-ups and undertaking furniture shifting; we are equipped and experienced to handle all. Our furniture removalists are adept at moving small items, glassware and antique, heavy and robust furniture pieces. We follow the best packing practices and excel in dismantling and reassembling furniture pieces deftly. Be it loading and unloading of boxes or undertaking comprehensive packing and moving jobs; we undertake all facets of moving in a skillful way.
Our Moving Services include:
House Removal
Office Relocation
Furniture Movers
Movers & Packers
Loading & Unloading
Tools, Trucks & Licenses
At CBD Movers NZ, we are trusted for our safe and apposite moving practices. With well-defined policies and procedures in place, we use the best tools and removal gear to ensure a safe and quick move. We own the finest fleet of trucks. With vehicles ranging from 3 tonne to 8 tonne capacities, we offer customized vehicles for cost-effective removals. Each truck is outfitted with climate control technology. This ensures that the belongings are well protected against damage from temperature variations. We are certified movers and hold all the necessary licenses and permits. Our moves comply with legal norms in every way.
Competitive and Affordable Moving Rates in Murrays Bay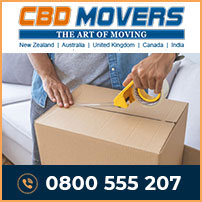 At CBD Movers NZ, we are the cheapest removalists Auckland. Without compromising on quality, we pass on the benefits of bulk operations to our clients. We do not charge a depot fee and have the lowest and the most competitive rates for all services. Our transit insurance cover is comprehensive and reasonably priced. We are transparent in our dealings and operations and have no hidden extras.
Packers and Movers Services in Murrays Bay, Auckland
Murrays Bay is a small suburb of Auckland, New Zealand. Primarily a residential suburb, the region also offers facilities and amenities for working and earning a comfortable living. Murrays Bay is home to nearly 4,500 people.
At CBD Movers NZ, we offer removalists services that are customized in every manner. Experienced and fully equipped, we help people move to and from Murrays Bay in the most comfortable and competent manner. Get in touch with us for superior services and removal deals that are safe, reliable and affordable.