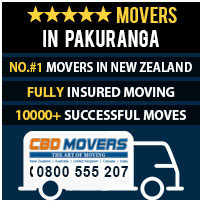 Moving brings along a welcoming change. It opens and offers a range of opportunities for growth and well-being. But the task of relocating belongings deftly is a stressful chore and entails a lot of skill and hard work. The physical strength and strategies required for pulling out a successful move are immense and avoiding delays, loss and disruptions is important to enjoy a comfortable move. Therefore, relying on the competence and services of professional movers Pakarunga becomes important.
At CBD Movers NZ, we are the most sought after removalists in New Zealand. Our well trained staff, extensive list of removal services and the best removal gear and trucks helps us offer services and solutions that are competent in every manner.
Widest Spectrum of Removalists Services Pakarunga
We offer a wide range of removalists services in Pakarunga that address the relocation needs of house moving, office shifting and furniture removal. From small items, heavy and bulky belongings to glassware and fragile; we are equipped and experienced to move all. Our superior packing skills and supplies ensure the safest move. From providing basic loading and unloading assistance to taking up end-to-end packing and moving jobs, you can count on us for all.
Our Moving Services Include:
House Removal
Office Relocation
Furniture Movers
Movers & Packers
Loading & Unloading
Tools, Trucks & Licenses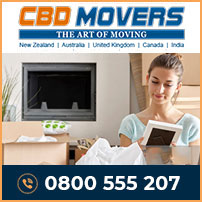 The right tools and techniques are paramount for the success of any removal. At CBD Movers NZ, we follow the best strategies and have well-defined process to take up any removal job. We possess the latest tools and removal gear. Our fleet of trucks includes vehicles of varied sizes – from 3 tonne truck load to 8 tonne load; we can accommodate any requirement. Our vehicles are well-maintained and overhauled. Each one is befitted with climate control system to ensure a safe and well protected move. Our move is not restricted to state borders as we have a well-established network and are certified to move interstate without legal hassles. Our removal crew is well-trained and best-in-line. We walk that extra mile to assure a happy and hassle-free move.
Competitive and Affordable Moving Rates
At CBD Movers NZ, it is our constant endeavor to provide quality removal services at the most affordable and competitive rates. We understand customer needs and offer tailor made services that address each issue in a budget friendly manner. We do not charge depot fee and also offer comprehensive transit insurance cover at the minimal rates. Our dealings are transparent and safe and we have no hidden clauses.
Movers & Packers Services in Pakuranga, Auckland
Pakuranga is a prominent suburb in Auckland, New Zealand. With a population of nearly 30,000 people it is known for its hi-end living and comfortable work environment. With close proximity to untouched countryside it also offers splendid views of nature.
At CBD Movers NZ, we offer our superior services and able support to help people move to and from Pakuranga with ease and comfort. Our services are safe, reliable and fully customized. Get in touch with us to know more about our removal services and cost-effective rates.