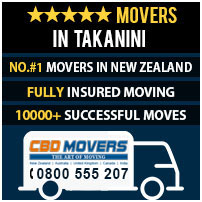 Moving deftly is indeed a herculean task. Every phase and stage of the removal process is loaded with hitches and troubles. Failure to address the situation aptly leads to delays, damaged and misplaced belongings and huge financial loss. It also involves lots of effort and time which adds to frustration and anxiety. Thus, hiring professional movers takanini to plan and execute a removal becomes important to enjoy a happy and hassle-free move.
At CBD Movers NZ, we are reputed removalists in Takanini and are reckoned for our finest removal practices. We enjoy a decade long stint in the industry and hold all the mandatory certifications and licenses to take up local and interstate removals.
Widest Spectrum of Moving Services in Takanini
At CBD Movers NZ, we undertake a vast spectrum of removal services. We are well-aware of the nuances of the area and understand removal needs closely. We are an ideal choice for house removal, office relocation and furniture shifting jobs. From packing fragile to heavy robust furniture, we have the skill and supplies to take up all. Our proficiency in dismantling and reassembling furniture pieces makes us the best furniture removalists in Auckland. In addition to taking up basic loading and unloading jobs, we also provide specialized and customized services for comprehensive packing and moving.
Our Removalists Services Include:
House Removal
Office Relocation
Furniture Movers
Movers & Packers
Loading & Unloading
Tools, Trucks & Licenses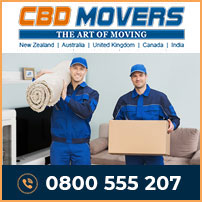 At CBD Movers NZ, we own the best-in-industry equipment that assures the best removal results. With well-defined processes and practices in place, most extensive line of removal gear and apt knowledge to use them properly, we are the best movers in Auckland. We own a huge fleet of trucks which includes vehicles of various truck loads. From 3 tonne to 8 tonne, our vehicles accommodate a variety of removal load. Each vehicle is periodically overhauled and befitted with climate control system which assures the safest protection during temperature variations. Our well-established network and necessary certifications and permits make us an approved local and interstate removalist. Our crew walks that extra mile to register a happy and accomplished move.
Competitive and Affordable Moving Rates
We offer the most competitive rates in the region. Our all-inclusive quote is clear and transparent. We have the lowest rates for outside coverage area relocation and for pick-up and drop to and from different floor levels. We do not charge a depot fee and offer the comprehensive transit insurance cover at nominal rates. We are transparent and clear in our operations and have no hidden extras.
Movers & Packers Services in Takanini, Auckland
Takanini is a suburb of Auckland, New Zealand. Located on the shores of the Pahurehure Inlet, Takanini is nearly 28 kilometers from the Auckland CBD. It has all the facilities like comfortable housing, commercial office spaces, hospitals, educational institutes and recreational centers in-house. The suburb has a population of nearly 10,000 people.
At CBD Movers NZ, we offer superior services and able support to help people move to and from Takanini in a competent and relaxed manner. Our moving services are safe, reliable services and customized with pocket-friendly rates. Get in touch with us to avail the best removal deals in Takanini.